Luxury RIB boat available in 3.3, 3.6,3.9,4.8 meters with Teak wood and fiber hull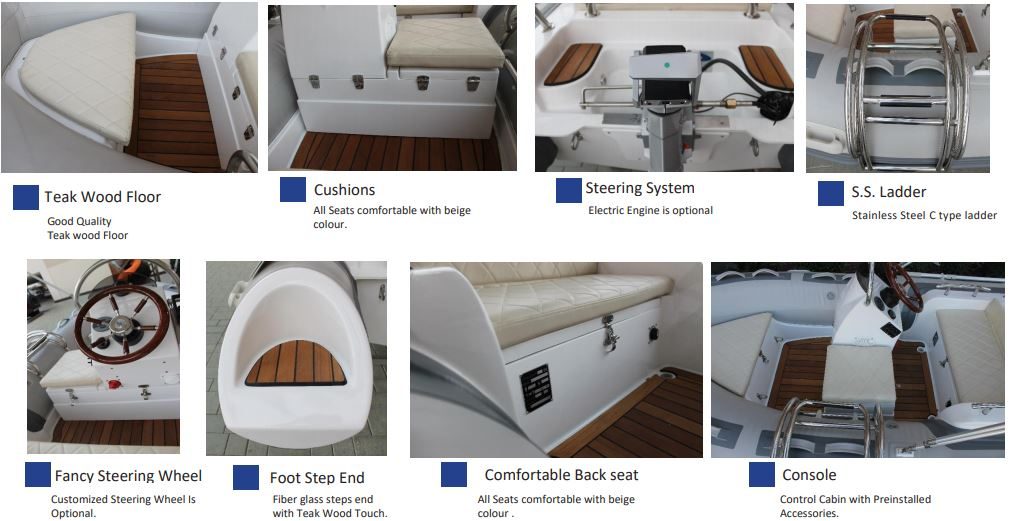 Our fancy RIB boats are made from rigid
fiberglass hull and strong Rubber material
around with luxury touch in teak floor,
cushions, console, Bimini and many other
accessories to keep you safe and
comfortable.
Our Luxury RIB Boats come with the following
Items and can be customized as per client taste.
1.Front&Rear Cabin
2.Cushions
3.Console
4.Bilge pump
5.Foot pump
6.Repair kit
7.Oars
8.Power switch
9.Aluminum Sunshade
10.Teak floor
11.Boat cover
12.Reinforcement of tube bottom
13.FRP tube end
14.S.S C type ladder
15.Stainless steel roll bar with navigation lights
16.Mechanical steering wheel system.